Events
1990's
Wearables, Symposium at MIT's Media Laboratory (1997)

Prof. Neil Gershenfeld demonstrates his prototype table-top quantum computer with a little help from Leonard Nimoy. You can download the clip here. Mr. Nimoy served as host and master of ceremonies at the event, "a day-long inquiry into computers as clothing and clothing that computes". More here and here.
I'm Spock Book Signing Tour Edinburgh (1995)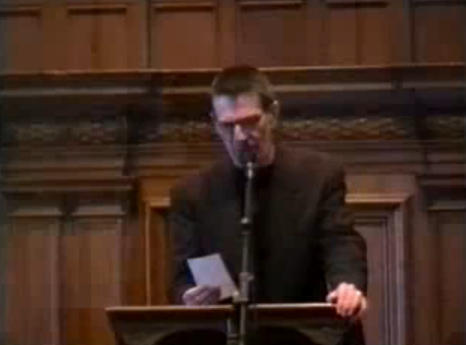 YouTube description: "Leonard came to Edinburgh in 1995 for book signing of "I am Spock" in the Scottish Assembly building on Mound. We were led in and asked to sit down. What happened next was totally unexpected.........." (more/close)
Star Trek Exhibition at the Smithsonian National Air & Space Museum 1992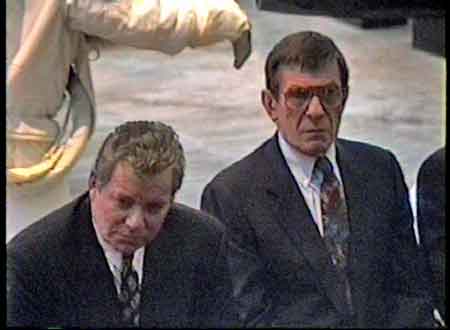 For an account of a journalist present, a video of the press conference at the Smithsonian, a report of the event on CNN's Future Watch, a news report and recording of the guided tour featuring the voices of William Shatner and Leonard Nimoy click (more/close)
I [James Lileks] met them all later at the press-only tour of the Trek exhibit. Go on, laugh if you care, but this was a Great Event in my life up to this point - to see them all assembled in this place, and shake their hands afterwards: nerd nirvana. It was like the Ultimate Geek World Series team with DiMaggio and Koufax and Aaron and the rest.
Nimoy had the Spock groove going the entire time; Shatner was humbled:
They were all the nicest people, except for You Know Who; he breezed in and out and hit the limo. Everyone else stayed and slopped up the gush with genuine smiles. Happy day.
See The Bleat for more.
CNN Future Watch
Press Conference
News report and a recording of the guided tour featuring the voices of William Shatner and Leonard Nimoy
Handprints Ceremony at the Grauman's Chinese Theatre (1991)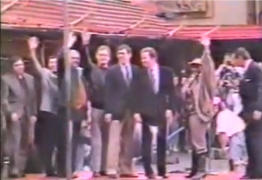 (more/close)
DeForest Kelley Gets His Star on the Hollywood Walk of Fame (1991)
...and Leonard Nimoy is on hand to say a few nice words. (more/close)
2014201320122011201020092008200720062005